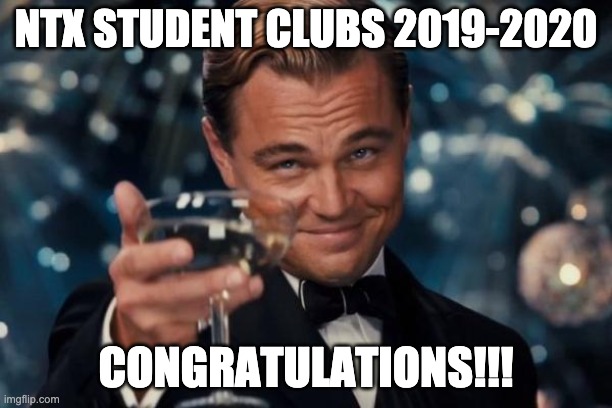 Here are the winners of the 2020 NeuroTechX Student Club Competition.
Winners
Open Challenge 1st place: McGill NeuroTech, McGill University
Open Challenge 2nd place: PolyCortex, Polytechnique Montreal
Fixed Challenge 1st place: MINT, The University of British Columbia (UBC)
Links to their amazing projects
>>> All projects: http://bit.ly/NTXSC20
Congratulations to all participating student clubs! We know that this year was quite unique and challenging for many. We're happy to see that many clubs were able to re-adjust and still work on exciting neurotech projects!
Results - Open Challenge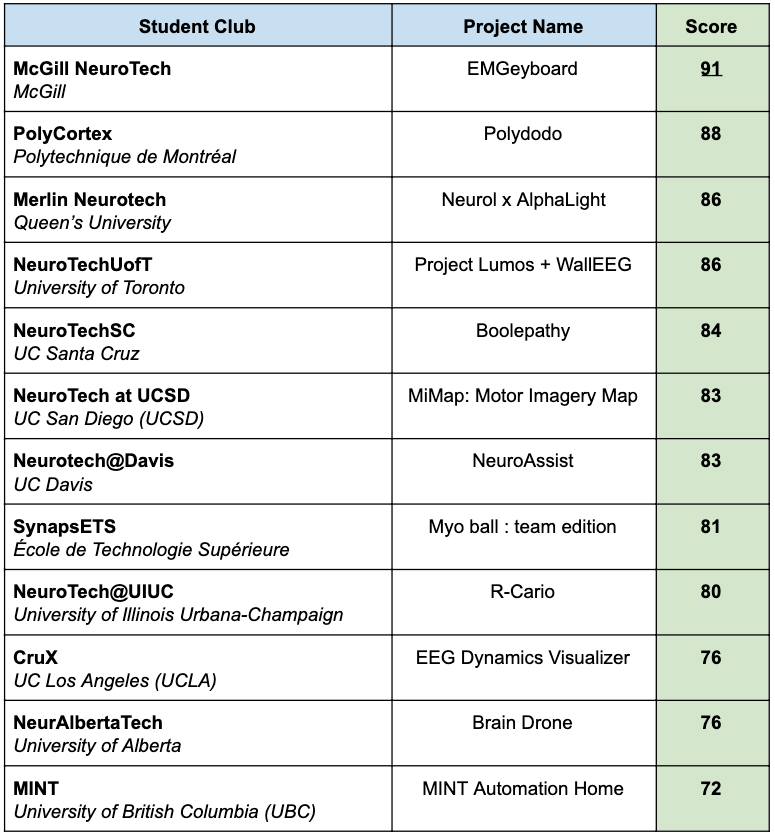 Results - Fixed Challenge

Prizes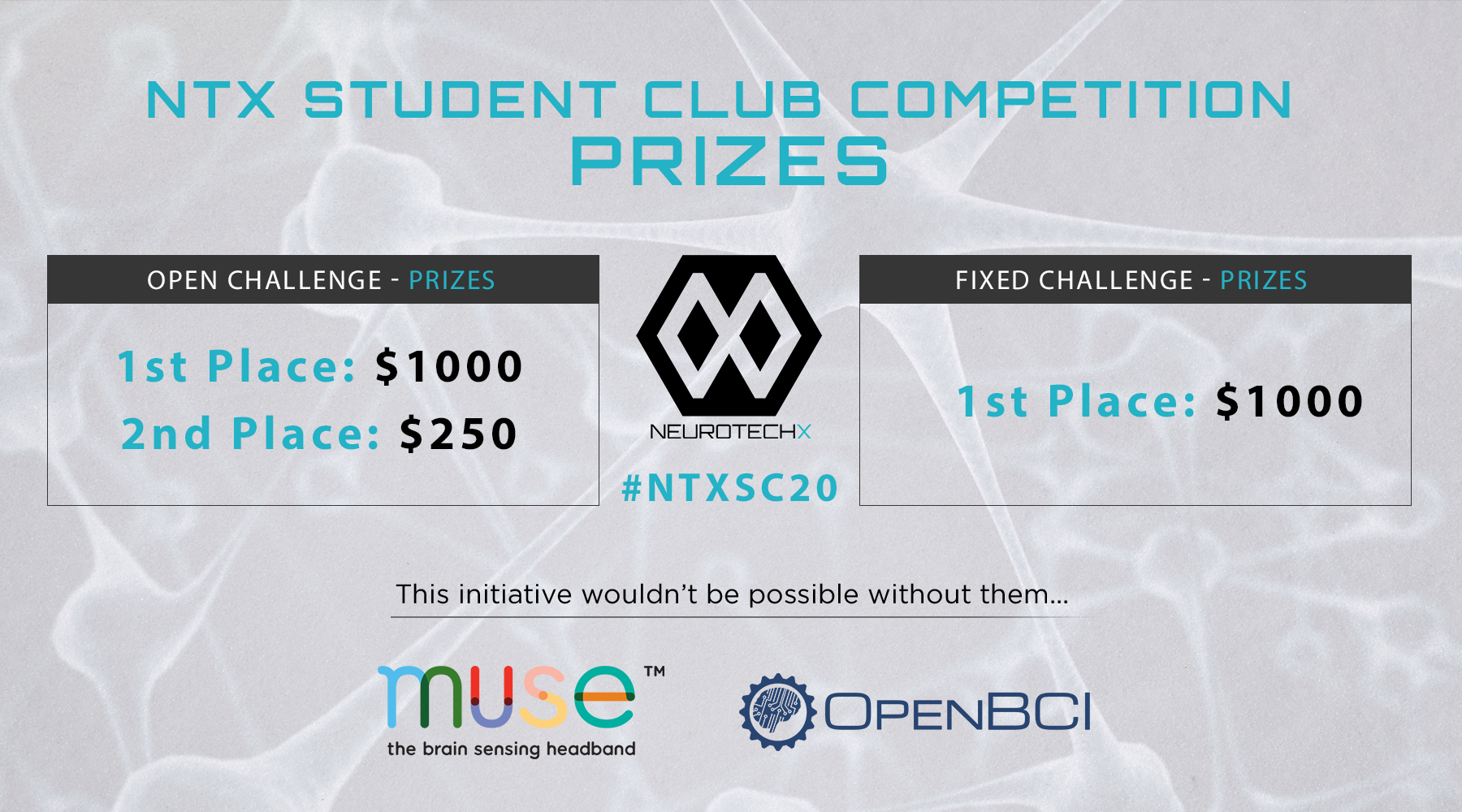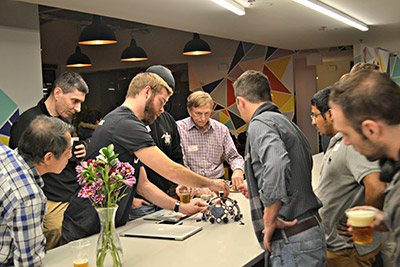 Clubs
Learn about the Student Clubs currently involved with NeuroTechX.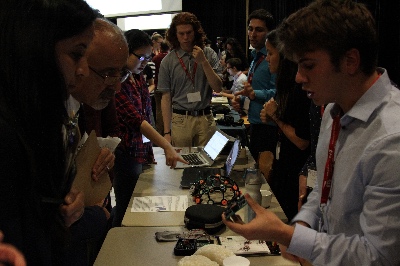 Competition
Discover the two challenges of the NTX competition 2019.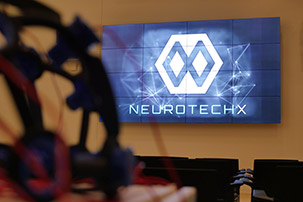 Get Started
Get on the right track toward making your own Student Club.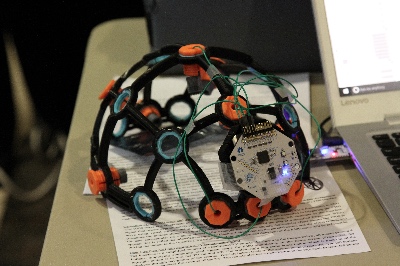 Curriculum
What do a new student clubs should focus on?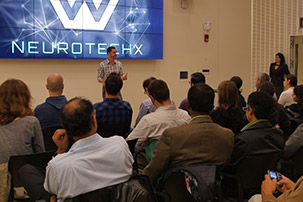 FAQ
See here for a list of Frequently Asked Questions.
NTX SC - Competition: November 22nd, 2020
The NTX SC Competition is Back! Read More ›